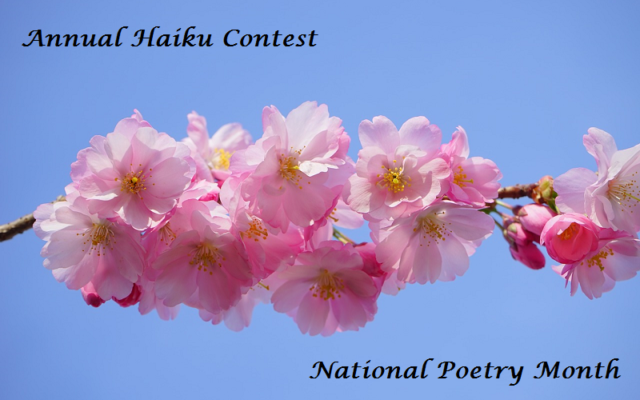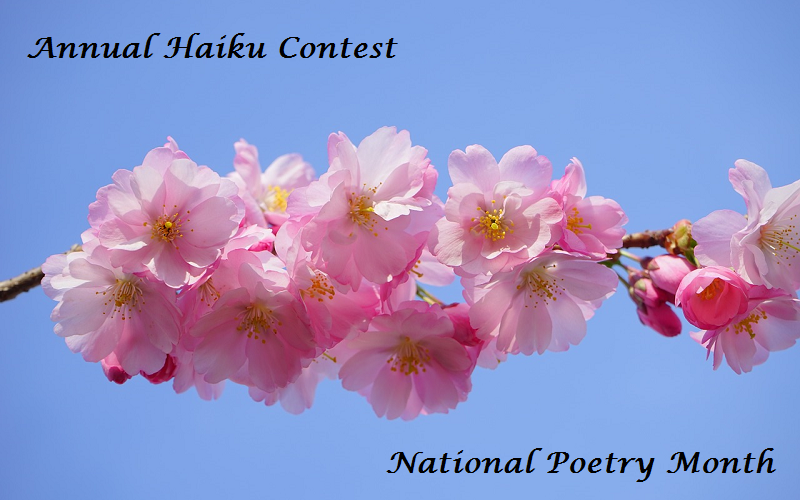 Until April 30 Ventura County Libraries will be commemorating National Poetry Month by holding the annual Haiku Poetry Contest. Participants can submit their entry online or at any library location.  Your haiku should follow the traditional format: three lines of five, seven, and five syllables each. The contest is open to all ages and topics.  Participation in this contest is free and open to the public. For more information regarding contest rules contact your library.
---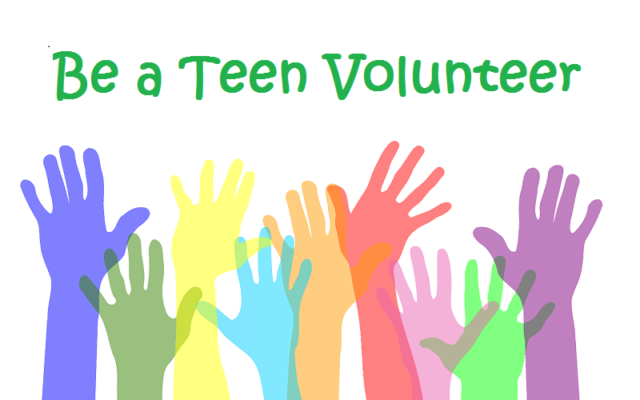 Do you enjoy helping others? Are you looking for a way to fulfill your required community service?  Summer Reading begins soon and it's a perfect opportunity to meet that required community service credit for school. To get started, fill out a volunteer application and turn it into a library near you. Drop by your local library and talk to the staff. They will be happy to explain how important your service is to the library and summer reading.
East Side Library Branch Progress!
The Ventura County Board of Supervisors approved a Lease Agreement for property located at 1050 S. Hill Road in Ventura for the Ventura County Library System to establish a new branch.  The space is just over 5,100 square feet. The county will pay just under $9,500 per month in rent, with 3 percent annual increases called for in the 10-year lease.  The county set aside $200,000 toward the branch for fiscal year 2016-17.  Jackie Griffin, Ventura County Library Diresctor,  said the ongoing funding will be enough for the library to be open 24 hours per week initially, with some weekend, after-school and morning hours.
The  Friends of the Library will be raising money to pay for the furnishings and other items for inside the library.  Donations can be made at https://squareup.com/store/VenturaFOL
---
Library LAB Open Workshop
Now on Mondays
April  3, 10, 17, & 24
Mondays @ 5-6 pm
Come by the library on Monday evenings to learn more about our 3D printer and laser cutter or to use them yourself! Ask the library staff about what you need to bring to print or engrave an item of your own, or just drop in to see what we're up to in our library makerspace.
---
Ukulele
Jam Sessions
Mondays, April 10 & 24

7:00 to 10:00 p.m.
Join local ukulele lovers as they strum together in the Topping Room on the first and third Monday of the month.
All skill levels are welcome to join in the fun!
---
Lego Play:
Build, Learn, and Play! Bring your imagination and experiment with creative designs. Children of all ages welcome!
Avenue and  Saticoy Libraries Mondays @ 3:30 pm
Lego Play at E.P. Foster:  Tuesdays @ 3 pm
---
Saticoy – Crafternoon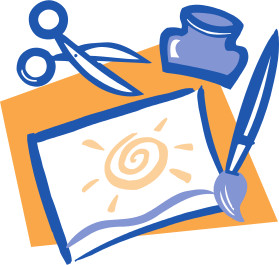 Tuesdays,  April 4, 11, 18 & 25
2:00 pm to 5:00 pm
Get your craft on in the afternoon for this special crafternoon.
---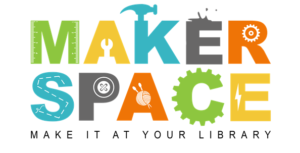 E.P. Foster – Makerspace Open Workshop
Wednesdays,  April
5, 12, 19, & 26
Come by the Makerspace to learn, create, and share STEAM (science, technology, engineering, art, and math). We have 3D printers, computer coding, stop motion animation, a laser cutter/engraver, and so much more! Play hard, have fun, explore, discover, connect.
---
New Early Literacy Class at Saticoy Library
Sing, Talk, Read, Play Write
Help get your child ready to read
Thursdays, 9:30 to 10:30 am
Saticoy Library
This is a new class, in addition to the 11:00 am Early Literacy Class.
For more info:  contact Rick Gurrola (805) 673-3610, RGurrola@hacityventura.gov
---
Poetry Open Mic
Phil Taggart hosts an open mic night for poets, authors and everything in between!
Starts at 7:30 every Thursday
April 6, 13, 20, & 27
---
Family Friendly Films at the Library
sponsored by Ventura Downtown Lions, Saticoy Lions and Ventura Friends of the Library.  Film screenings and a specially themed craft!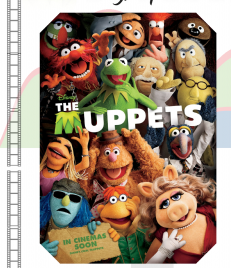 THE MUPPETS
E.P. Foster Library  
Friday, April  28.  2:00 pm 
HARRY POTTER and the SORCERER'S STONE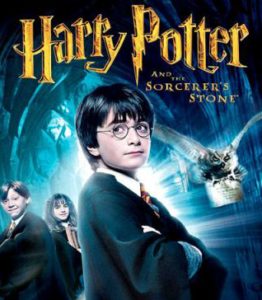 Saticoy Library

Saturday, April 29, 10:30 am       
E.P. Foster Library  
Friday, May 5.  2:00 pm
---

Saturday, April 29, 10 to 11 am
---

Spontaneous Chess
Saturdays, April 1, 8, 15, 22, & 29
@

1:00 pm,  E.P. Foster

Calling all chess players! Keep your skills sharp with this one-hour, drop-in session of free play.
---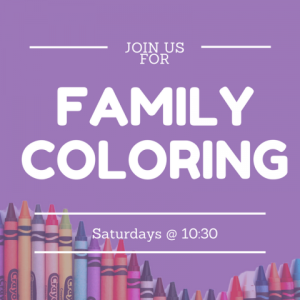 E.P. Foster, Avenue and Saticoy libraries.

---
Saturdays,  10:30 am
April 1, 8, 15, 22, & 29
E.P. Foster – Spanish Conversation Group
Join this informal group to chat and practice your Español!
Bring your own coffee!
Meets in the Rentfrow Room.
---
TAG, the Teen Advisory Group
E.P. Foster
Wednesdays, April 5 & 19 @ 5 pm
If you want to share ideas, meet new people and have a great time shaping the library teen program join TAG!
This is for 13+ and grades 8+ and counts toward community service requirements.
---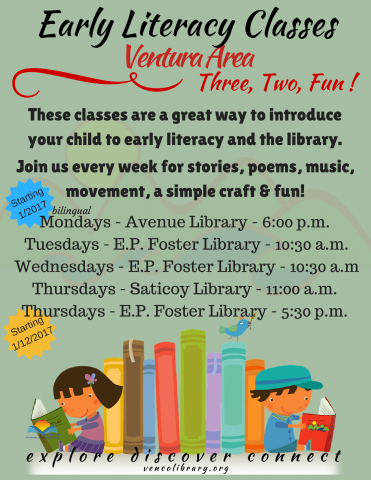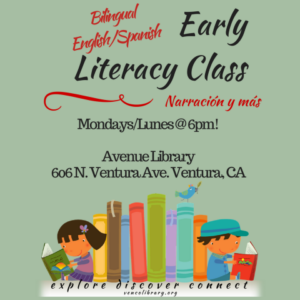 Bilingual Early Literacy Class
Avenue Library
Mondays, 6:00 – 6:45 p.m.
These classes are a great way to introduce your child to bilingual early literacy and the library. Join us every week for stories, poems, music, movement & fun!  Totally free and open to the public.
Estas clases son una excelente manera de presentar a su hijo a la alfabetización temprana bilingüe y la biblioteca. Únete a nosotros cada semana para historias, poemas, música, movimiento y diversión! Totalmente gratuito y abierto al público.
---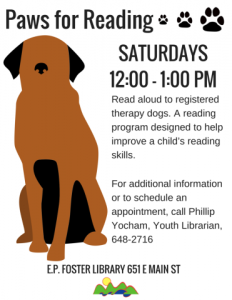 Paws for Reading
Saturdays 12 – 1
E.P. Foster Library
Read aloud to registered therapy dogs.
(sign-up required,
call Phillip Yocham at 805 648-2716)
Saticoy Library
Every OTHER Saturday
(sign-up required,
call Jane Middleton at 805 671-5148)
---
Computer assistance
Computer classes are now one-on-one sessions.
Call the library (805) 648-2716 for more information.
Set up a time for one-on-one help with your favorite library staff! Appointments are free and open to the public, and typically last between 15-30 minutes. Classes are held at E.P. Foster library in downtown Ventura.
Submit request here.
---
SBFOL History Project
Yvonne Seabold, Marianne Coffey and Joanne Fields are working on a history of the SBFOL.
We would like to remember all our wonderful Friends throughout the years, record all of our accomplishments in our efforts to keep libraries open and services available, and perhaps inspire future Friends who will follow us.
We are hoping many of you have photos and other memorabilia, stories and suggestions for how our history should be written.  We would appreciate anything you could contribute to this effort.
Our history will be self-published and offered for sale in our bookstore, County Museum and other venues.
Please send anything you may have to SBFOL Attn: History Project, P.O. Box 403, Ventura, CA 93002.  If you have photos through the years to lend us and need them picked up instead, Marianne Coffey can be reached at (805) 558-0756.
---
New Library Book Drop Box

A new drop box has been installed at Ventura Community Park at 901 S. Kimball Road.
This convenient box drop is now available for returning Ventura County Library books.
---
Book Donations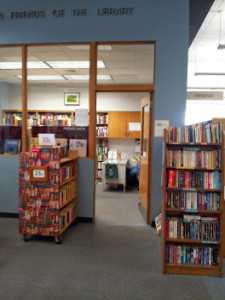 may be left in the blue bins located outside the Friends of the Library Bookstore in the E.P. Foster Library.
DONATION GUIDELINES:
We accept HIGH QUALITY donations to generate revenue for library programs through our bookstore.
Please DO NOT DONATE:  damaged, neglected books.  No magazines, encyclopedias, or large  dictionaries.  We have limited volunteer help and cannot sell these items. Please take older collections to an interested thrift store or recycle venue.