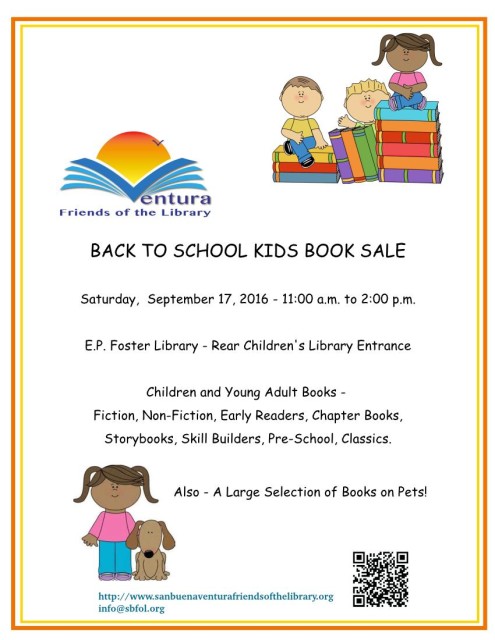 ---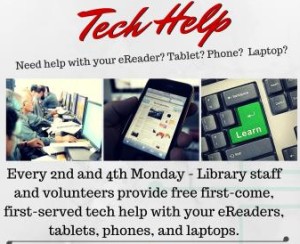 Saticoy Library  Tech Help 
Monday,  September 12 and 26
1:00 to 2:00 pm
---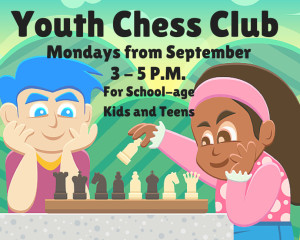 September 12, 19, & 26

3:00 pm
E.P. Foster
Learn to play chess or improve your current ability! Assisted by Class A tournament player Jack Cashman.
---
Ukulele
Jam Sessions

Mondays,  September 12 and 26
   7:00 to 10:00 p.m.
Join local ukulele lovers as they strum together in the Topping Room.  All skill levels are welcome to join in the fun!
---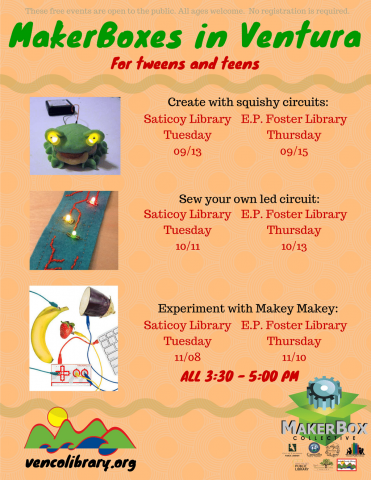 MakerBox: Create with Squishy Circuits
Use LED lights and squishy dough to make your creations!
Saticoy Library: Tuesday, Sept. 13 @ 3:30pm
E.P. Foster:  Thursday, Sept. 15 @ 3:30pm
---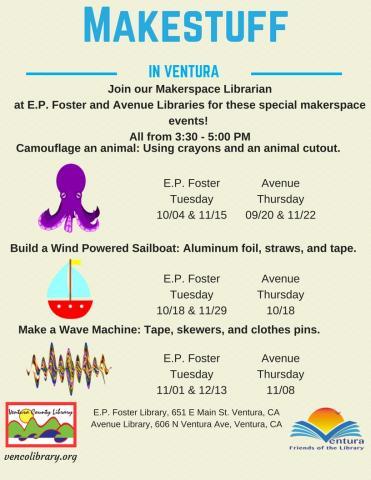 Camouflage an animal using crayons and an animal cutout.
Avenue Library:  Tuesday, Sept. 20,  3:30 p.m.
---
Adult Coloring Book Break
Wednesdays, September 7, 14, 21, & 28

@ 12pm E.P. Foster
Join us in the library for some stress relieving coloring.
Coloring sheets and pencils provided. Available from 12 pm to 2 pm so stop by a minute or ten
---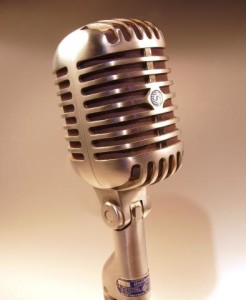 Spocabulary
September  7, 14, 21, & 28

 6:30pm
E.P. Foster
This poetry performance and writing workshop with an open mic is geared towards high school and college students but all are welcome. Specific emphasis is on SLAM Poetry. Presented by Phil Taggart and Aaron Gardner.
---
Lego Play
E.P. Foster
Tuesdays, September 13, 27  @ 3 pm
Saturday, September 17  @ 10 am
Build, Learn, and Play! Bring your imagination and experiment with creative designs. Children of all ages welcome!
Avenue and  Saticoy Libraries
Lego Play Mondays @ 3:30 pm
---
Library LAB Open Workshop
Wednesdays September 7, 14, 21, & 28
4:30 – 6:30 pm
Come by the library on alternating Wednesday evenings to learn more about our 3D printer and laser cutter—or to use them yourself!
Ask the library staff about what you need to bring to print or engrave an item of your own, or just drop in to see what we're up to in our library
makerspace.
---
Poetry Open Mic
Phil Taggart hosts an open mic night for poets, authors and everything in between!
Starts at 7:30 every Thursday

September 1, 8, 15, 22, & 29

---
Spontaneous Chess
Saturdays, September 3, 10, 17, & 24

@

1:00 pm,  E.P. Foster

Calling all chess players! Keep your skills sharp with this one-hour, drop-in session of free play.
---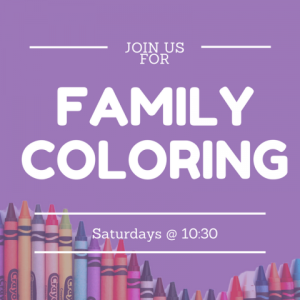 E.P. Foster, Avenue and Saticoy libraries.

---

Saturday,  September 24

E.P. Foster – Spanish Conversation Group
Join this informal group to chat and practice your Español!
Bring your own coffee!
Meets in the Rentfrow Room.
---

TAG, the Teen Advisory Group
E.P. Foster
September 7 & 21 Wednesday @ 5 pm
If you want to share ideas, meet new people and have a great time shaping the library teen program join TAG!
This is for 13+ and grades 8+ and counts toward community service requirements.
---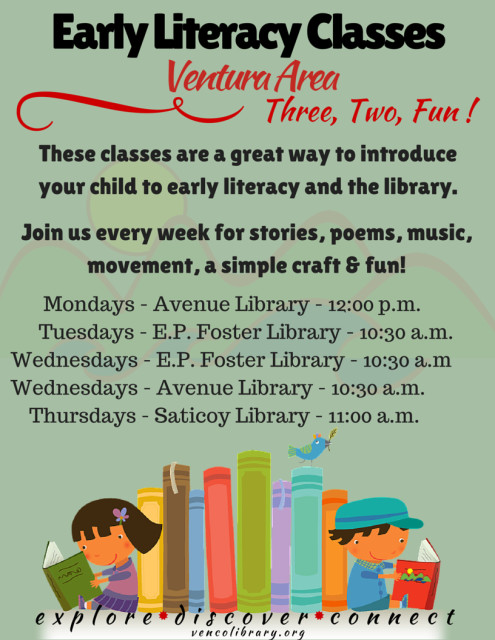 ---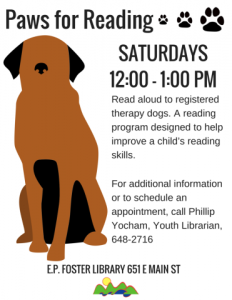 Paws for Reading
Saturdays 12 – 1
E.P. Foster Library
Read aloud to registered therapy dogs.
(sign-up required,
call Phillip Yocham at 805 648-2716)
Saticoy Library
Every OTHER Saturday
(sign-up required,
call Jane Middleton at 805 671-5148)
---
Computer assistance
Computer classes are now one-on-one sessions.
Call the library (805) 648-2716 for more information.
Set up a time for one-on-one help with your favorite library staff! Appointments are free and open to the public, and typically last between 15-30 minutes. Classes are held at E.P. Foster library in downtown Ventura.
Submit request here.
---
SBFOL History Project
Yvonne Seabold, Marianne Coffey and Joanne Fields are working on a history of the SBFOL.
We would like to remember all our wonderful Friends throughout the years, record all of our accomplishments in our efforts to keep libraries open and services available, and perhaps inspire future Friends who will follow us.
We are hoping many of you have photos and other memorabilia, stories and suggestions for how our history should be written.  We would appreciate anything you could contribute to this effort.
Our history will be self-published and offered for sale in our bookstore, County Museum and other venues.
Please send anything you may have to SBFOL Attn: History Project, P.O. Box 403, Ventura, CA 93002.  If you have photos through the years to lend us and need them picked up instead, Marianne Coffey can be reached at (805) 558-0756.
---
New Library Book Drop Box

A new drop box has been installed at Ventura Community Park at 901 S. Kimball Road.
This convenient box drop is now available for returning Ventura County Library books.
---
Book Donations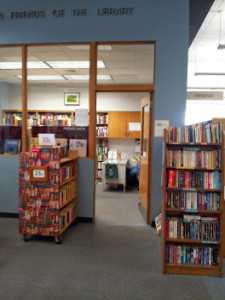 may be left in the blue bins located outside the Friends of the Library Bookstore in the E.P. Foster Library.
DONATION GUIDELINES:
We accept HIGH QUALITY donations to generate revenue for library programs through our bookstore.
Please DO NOT DONATE:  damaged, neglected books.  No magazines, encyclopedias, or large  dictionaries.  We have limited volunteer help and cannot sell these items. Please take older collections to an interested thrift store or recycle venue.