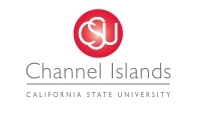 The CSU Channel Islands Lecture series is a free, monthly event, featuring speakers from the CI faculty.
Professor Sean Anderson

Tearing the Fabric: Exploring and Predicting Elevated Vertebrate Road Kill From Ventura County to Louisiana to the Middle East"
Professor Sean Anderson will share results from his ongoing 7-year survey to document the location and diversity of road-associated mortality across coastal Southern California.  The roadkill study focuses on hard-to-detect species of concern and small vertebrates, as well as enabling successful crossings and reducing vertebrate mortality events.
Wednesday, May 22   6:00 — 7:00 p.m.
E.P. Foster Library, Topping Room
Free and open to the public. Call Foster Library at 648-2716 for more information.
_________________
5/13  Google Drive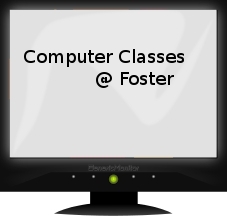 11:00 – 11:45
Don't have Microsoft Word at home?  Google Drive allows you to save and edit your documents online. We will explore the features of Google Drive. A Google account is required.
Level: Intermediate
Classes are free and open to the public.                   648-2716.
5/20 Library Databases
11:00-11:45 – Learn about various online databases.
Level: Any
5/27 Library Closed for Memorial Day.
_________________________________________________________________
Celebrate National Haiku Poetry Day with E.P. Foster's Haiku Contest
Submit a traditional style haiku poem to the library between April 9 and April 16 and see if you win! 
And the winners are:

Haiku Contest Closed
And yet the meter goes on
Speak at Open Mic !
Open Mic Nights: 

Phil Taggart hosts an open mic night for poets, authors and everything in between!
Starts at 7:30 every Thursday except the fourth Thursday of the month.

 _______________________________________________________________________
  E.P. Foster Story Times
      Storytime S t r e t c h i n g
Starting in February, E.P. Foster Library will offer
a yoga class for parents while their children, four
years and older, attend the 3:30 p.m.  storytimes on Wednesdays.
In order to attend the free yoga class:
Your child must be 4 years old and up.
You must bring your own yoga mat of beach towel.
Must be open to having fun and a relaxing time!