Ventura's 150th Anniversary
Poster Contest
The City of Ventura is celebrating its 150th anniversary on April 2, 2016.  In honor of this occasion, Ventura Friends of the Library are sponsoring a poster contest.
This contest is open to all youth, ages 6 – 18, who live or go to school in the City of Ventura.  This is a great opportunity for you to use your imagination and highlight the special places and things our city has to offer.  If you like to draw, paint, collage or do some other type of 2 dimensional artwork this is for you!  If you have a child or student who is artistically gifted, encourage them to work on a poster image.
Winning posters will artistically and colorfully illustrate the city of Ventura and promote the city's 150th Anniversary.  They may represent any period in the city's history.  Entries must be original two-dimensional works of art created by the entrant.  Entries may not include clip art, copyrighted material, or any registered trademark or logo.
All valid entries will receive a Ventura Friends of the Library Bookmark.
Awards in three age groups:  Ages:   6 to 9;   10 to 13; and  14 to 18.
1st Place Grand Prize $150.  1st Place runners up in the remaining two age groups $100,  2nd Place $75, 3rd Place $50.
Entry opens Tuesday, September 8, 2015.  Entry deadline is Friday, October 16, 2015, at 5:00 p.m.
Read more here.
---

Saturday, September 19
9:00 a.m. to 2:00 p.m.
at the Haggen grocery (previously Albertsons)
7800 Telegraph Road at Kimball
---
Lego Block Party
Mondays
3:30 pm
at both
Avenue Library
and
   Saticoy Library
---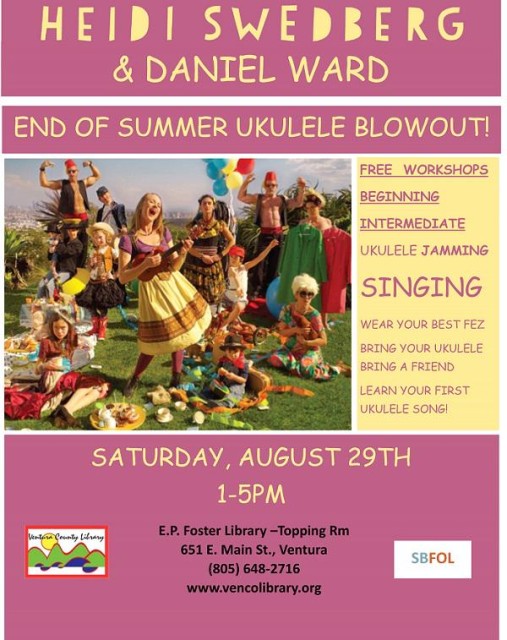 ---

Saticoy Library Crafternoon
Tuesdays  at 3:30 pm
---
Board Game Meet-Up
Wednesdays at 3:30 pm
Avenue Library
and
Saticoy Library
---
The Library LAB at E.P. Foster is open for walk-ins on Wednesday evenings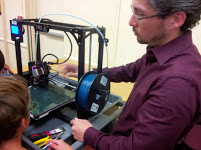 from 4:30 to 6:30 pm.
9/2, 9/9, 9/16 9/23 &9/30
Whether you want to find out more about the software and hardware involved or use the printer or engraver for a project of your own, staff can walk you through the process and get you ready to start making!
---
Phil Taggart hosts an open mic night for poets, authors and everything in between!
Starts at 7:30 every Thursday
9/3, 9/10, 9/17 & 9/24
 Event is free and open to the public, call (805) 648-2716 for more information.
---

Lego Lab with Alan
    Tuesdays: September 1, 15 & 29
3:00 p.m. – 5:00 p.m.     Build, Learn & Play!
---
Ukulele
 

Jam Sessions



Mondays, September  14 and 28
   7:00 to 10:00 p.m.
Join local ukulele lovers as they strum together in the Topping Room.  All skill levels are welcome to join in the fun!
---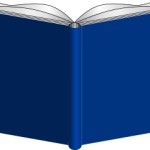 Friends of the Library Book Discussion
  meets in the Topping Room on the first Saturday of the month from 10 am to noon.  This group reads a variety of fiction and non-fiction and is always open to new members.
Saturday, September 5:  Deep Down Dark
by Hector Tovar
Saturday, October 3:  Any story by Mark Twain 

Saturday, November 7:  Billy Bathgate

by E. L. Doctorow

Saturday, December 5:  Station Eleven

by Emily St. John Mandel 

Please feel free to call Marcia at 407-3510 or e-mail  marciarenee@gmail.com, if you have any questions.
---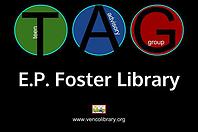 Teens Do Tech!
The Teen Advisory Group at E.P. Foster Library have launched their own website.  They plan to  create 2 more websites for the Avenue and Saticoy TAG groups and teach one of their members how to keep it updated.
Check it out:  http://tagepfoster.wix.com/tagepfoster
_________________________________________________

TAG, the Teen Activity Group, now has groups st both E.P. Foster and Saticoy libraries.
The E.P. Foster group meets every month on the 1st and 3rd Wednesdays.
The Saticoy group meets every month on the 1st and 3rd Thursdays.
Now is the time to join TAG, if you want to share ideas, meet new people and have a great time shaping the library teen program. Members'  duties include promoting / co-hosting teen events & participating in library activities. Members also provide general feedback on various aspects of the teen programs: reviewing books, movies, music and other media plus suggestions for the Teen Collection.
Active members will get credit towards School Community Services Hours
For more info contact:
Jane at (805) 647-5736    jane.middleton@ventura.org
---
 Happenings at Avenue Library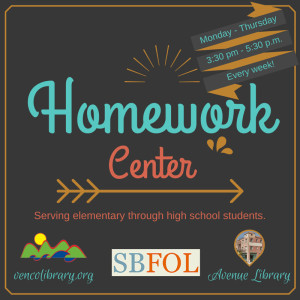 Homework help for students from elementary to high school provided by library staff.  Computers, printers, and wireless internet is also available through the homework center.
      Monday @ 3:30 p.m. – 5:30 p.m.
      Tuesday @ 3:30 p.m. – 5:30 p.m.
Wednesday @ 3:30 p.m. – 5:30 p.m.
Thursday @ 3:30 p.m. – 5:30 p.m.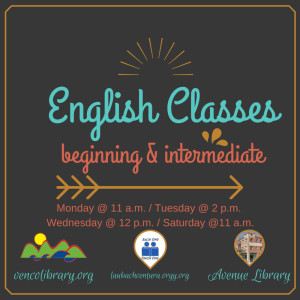 ESL Classes – Beginning and Intermediate English Classes taught by tutors from Laubach Literacy of Ventura County every week.
More info,  call 805-643.7064.
Monday @ 11:00 a.m. – 1:00 p.m.
Tuesday @ 2:00 p.m. – 4:00 p.m.
Wednesday @ 12:00 p.m. – 3:00 p.m.
Saturday @11:00 a.m. – 1:00 p.m.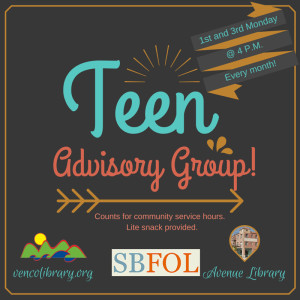 Meets on the 1st and 3rd  Monday of the month for various fun and enriching events.
Counts for community service hours.
Light snack is provided.
---
Happenings at Saticoy Library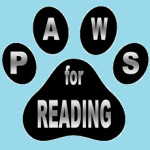 Saticoy Library will be hosting two new programs starting in November.
First, PAWS for Reading comes to Saticoy.  For information on how to sign up, contact:   Jane.middleton@ventura.org  or call (805) 647-5736.
Also, Laubach Literacy of Ventura County will be cosponsoring an English language class for adults on Mondays at 11 a.m., starting on November 17. This series is presented by Marilyn May; for more information, call (805) 647-5736 or (805) 506-0110.
_________________________________________

Storytime
Thursdays, 11:00 a.m.
Storytime and crafts.
Best for children under age 5
***********************************
   The Teen Activity Group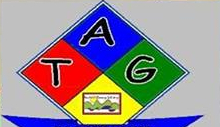 meets every month at Saticoy Library
on the 1st and 3rd Thursdays.
For more info contact:
Jane at (805) 647-5736    jane.middleton@ventura.org
********************************************************************************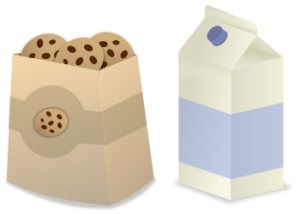 Cookies and Milk Storytime!
at Panera
located 4910 Telephone Road, Ventura
First Monday of each month, 10:00 a.m.
__________________________________________________________________
Story Times at E.P. Foster
Lapsit at 10:30 a.m. on 2nd and 4th Mondays, Story interaction for ages 0 to 18 months.
Preschool Storytime 10:30 a.m. on Tuesdays and Wednesdays,  Stories and Crafts for Ages 5 and under.

Paws for Reading Saturdays 12 – 1 Read aloud to registered therapy dogs. (sign-up required, call 648-2716)
_________________________________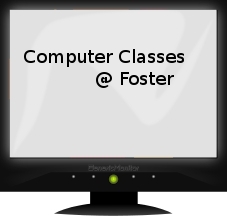 Computer assistance
Computer classes are now one-on-one sessions.
Call the library (805) 648-2716 for more information.
Set up a time for one-on-one help with your favorite library staff! Appointments are free and open to the public, and typically last between 15-30 minutes. Classes are held at E.P. Foster library in downtown Ventura.
Submit request here.
_______________________________________
SBFOL History Project
Yvonne Seabold, Marianne Coffey and Joanne Fields are working on a history of the SBFOL.
We would like to remember all our wonderful Friends throughout the years, record all of our accomplishments in our efforts to keep libraries open and services available, and perhaps inspire future Friends who will follow us.
We are hoping many of you have photos and other memorabilia, stories and suggestions for how our history should be written.  We would appreciate anything you could contribute to this effort.
Our history will be self-published and offered for sale in our bookstore, County Museum and other venues.
Please send anything you may have to SBFOL Attn: History Project, P.O. Box 403, Ventura, CA 93002.  If you have photos through the years to lend us and need them picked up instead, Marianne Coffey can be reached at (805) 558-0756.
_______________________________________________________
New Library Book Drop Box

A new drop box has been installed at Ventura Community Park at 901 S. Kimball Road.
This convenient box drop is now available for returning Ventura County Library books.
_________________________________________________________________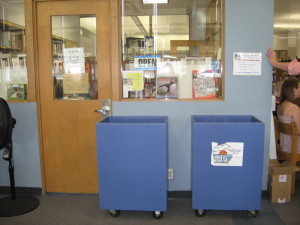 Book Donations
may be left in the blue bins located outside the Friends of the Library Bookstore in the E.P. Foster Library.