SBFOL History Project

Yvonne Seabold, Marianne Coffey and Joanne Fields are working on a history of the SBFOL.
We would like to remember all our wonderful Friends throughout the years, record all of our accomplishments in our efforts to keep libraries open and services available, and perhaps inspire future Friends who will follow us.
We are hoping many of you have photos and other memorabilia, stories and suggestions for how our history should be written.  We would appreciate anything you could contribute to this effort.
Our history will be self-published and offered for sale in our bookstore, County Museum and other venues.
Please send anything you may have to SBFOL Attn: History Project, P.O. Box 403, Ventura, CA 93002.  If you have photos through the years to lend us and need them picked up instead, Marianne Coffey can be reached at (805) 558-0756.
_________________________________________________________________________________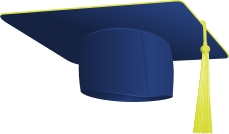 Linda Kapala,  SBFOL member and volunteer,  presents the last College Planning Workshop in the current series Wednesday, December 4 at 6:30 p.m. in the Topping Room.  The workshops are designed to help students and parents navigate the complicated waters of the college application process.
Workshops are free and open to any parent and student in the Tri Counties. Participants should bring a highlighter and pen.
Linda Kapala has a BA Psychology/Sociology, Secondary Teaching Crediential, MEd Administration  plus 24 years of experience in various roles as an educator in the high school setting.  She is currently working on Independent Education Consultant Certification through  UC Irvine.
_____________________________________________________________
Writers and Performance Workshop for Young Adults
on the first and third Monday of each month at 4:00. This workshop focuses on using informal, playful, expressive writing as a way to strengthen skills of language and thinking.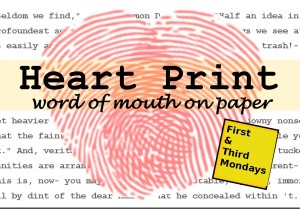 First and third Mondays
4:00 to 6:00 p.m.
Out of these informal writing activities, using techniques of peer response and performance, writers develop more polished pieces, ranging from personal narratives to stories, poems, and exploratory essays.
The workshop is led by Phil Taggart.
Phil has been an editor for over 15 years. First with the ARTLIFE limited editions and now with the Askew poetry journal. He has taught poetry in the schools and is a coach for Poetry Out Loud! He's worked as a video journalist and has taught video production. Phil also hosts the Thursday night poetry readings at the Foster Library. He's received the Ventura's Mayor's Arts Award, the Ventura County Art Star Award and was named "Champion of Mental Health" by the Turning Point Foundation.
Heart Print – word of mouth on paper is on the First and Third Monday of the month. It runs from 4 to 6pm at the E.P. Foster Library at 651 E. Main Street – Ventura. Call (805) 648-2716 for more information.
_________________________________________________________________
Calling all Makers!
Come learn what Maker Spaces are all about
Tuesday, Dec. 3
8:00 pm
3D Printing: Modeling Software Comparison
A review of TinkerCad which we covered last month, and a look at OpenSCAD and Blender to help you find the development program that fits your idea
Computers will be available to try out some of the software.
Bring a thumbdrive in case you start something you want to take with you.
The presentation will take roughly 30-40 min. with the remaining time open for projects
Makers meet every Tuesday evening in the Topping Room at E.P. Foster Library.
The meetings will begin at 7:30 every Tuesday, except the first Tuesday of each month, when they will start at 8pm.
Learn about the local and national Maker network – tap into your neighbors' interests and share equipment.
There really is something for everyone. Don't see what you like? Consider making it!
____________________________________________________________
Story Times at E.P. Foster
Lapsit at 10:30 a.m. on 2nd and 4th Mondays, Story interaction for ages 0 to 18 months.
Preschool Storytime  10:30 a.m. on Tuesdays,  Stories and Crafts for Ages 5 and under.

Wednesday Wonder at 3:30 p.m., Stories, games and activities for ages 5 to 12.
      Storytime S t r e t c h i n g
E.P. Foster Library offers a yoga class for parents while their children, four years and older, attend the 3:30 p.m.  storytimes on Wednesdays.
In order to attend the free yoga class your child must be 4 years old and up. You must bring your own yoga mat or beach towel.
Must be open to having fun and a relaxing time!
Paws for Reading Saturdays 12 – 1 Read aloud to registered therapy dogs. (sign-up required, call 648-2716)

Teen Activity Council (TAG, formerly YAC)
 meets the first and third Thursdays at 4:00 p.m.
Teens ages 13 to 18 work on various community service projects, including:
TTT (Teens Teaching Tech)
Saturday,  November 16   10 am – 12 Need help with today's new technology? Bring in your gadgets and gizmos and ask questions!
_________________________________________________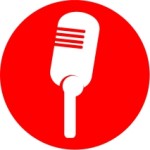 OPEN MIC NIGHT
Phil Taggart hosts an open mic night for poets, authors and everything in between!
Starts at 7:30 every Thursday except the fourth Thursday of the month.
Event is free and open to the public, call (805) 648-2716 for more information.
______________________________________________________________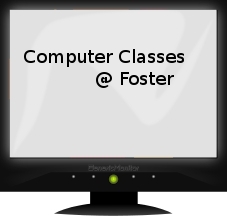 12/2  Basic Training 11:00-11:45
Doug's five step method for navigating the internet: In this class you will learn how to log onto the internet as well as the five necessary functions for doing a successful internet search.
12/9   Holiday Websites 11-11:45
We will feature some of our favorite seasonal websites.   Level: Any

12/16 PowerPoint  11-11:45 – Learn how to create a presentation by adding slides, editing text, and inserting pictures.
Level: Beginner
12/23 11:00-11:45      Q&A A drop in session focused on helping with computer skills. Level: Any.
All classes are free and open to the public, call (805) 648-2716 for more information.
_____________________________________________________________
New Library Book Drop Box

A new drop box has been installed at Ventura Community Park at 901 S. Kimball Road.
This convenient box drop is now available for returning Ventura County Library books.
______________________________________________________________________